How Our Members Transformed Their Service Businesses
2022 Ambassador of the Year
I've been through a lot of business organizations, I was part of a franchise and if you're willing to get comfortable with the uncomfortable, there is so much power and energy that happens here at CEO Warrior. It is unmatched anywhere else in any group, or anything else I've ever belonged to.
We've grown from $600K in 2019 to $4 Million+ in 2021. In a rapidly changing world, CEO Warrior gave us the confidence to know WHAT to do and WHEN to do it.
Gabe Wade
Member since 2015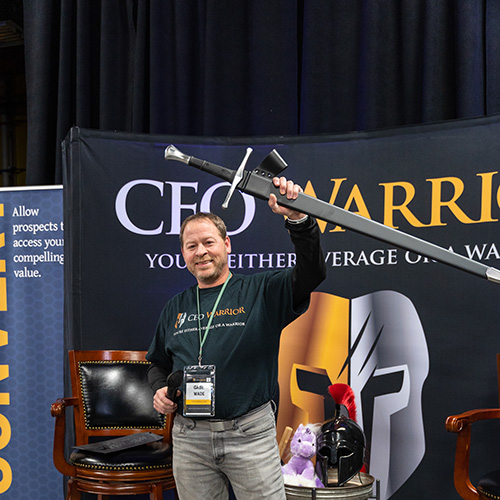 Went from $800K to $10Million
When we got on board with CEO Warrior, we were doing around $800k-$900k a year, and this year we're budgeted to do $10 Million.
CEO Warrior has changed my thought process, business-wise and personal-wise completely. It has brought me to a totally different level, and a totally different approach to managing a business. 
I now have a set of directors beneath me that I'm able to step away from the business now and turn it off for months at a time, and come back in and it's still functioning for me.
CEO Warrior built me and brought me through all of this, I owe the CEO Warrior team a host of gratitude.
Ted Puzio
Member since 2015
Latanya Taylor
2022-03-17
Abraham Valentin
2022-03-17
Great training! Taking a lot of tools back to my business to transform us!
Great way to learn how to drive and grow your business!
Amazing experience!
B H (BatMan2007)
2022-03-17
Danielle Arden
2022-03-17
This has been one of the most amazing experiences of my life. It has opened my eyes and changes my perception. It has given me clarity. I have learned I am not alone. This world is exciting and exhilarating.
Michael Gerace
2022-03-17
Unbelievable and transforming event. I have learned more about business in a three day.period than I have learned in 27 years.
An absolute mind blowing week!