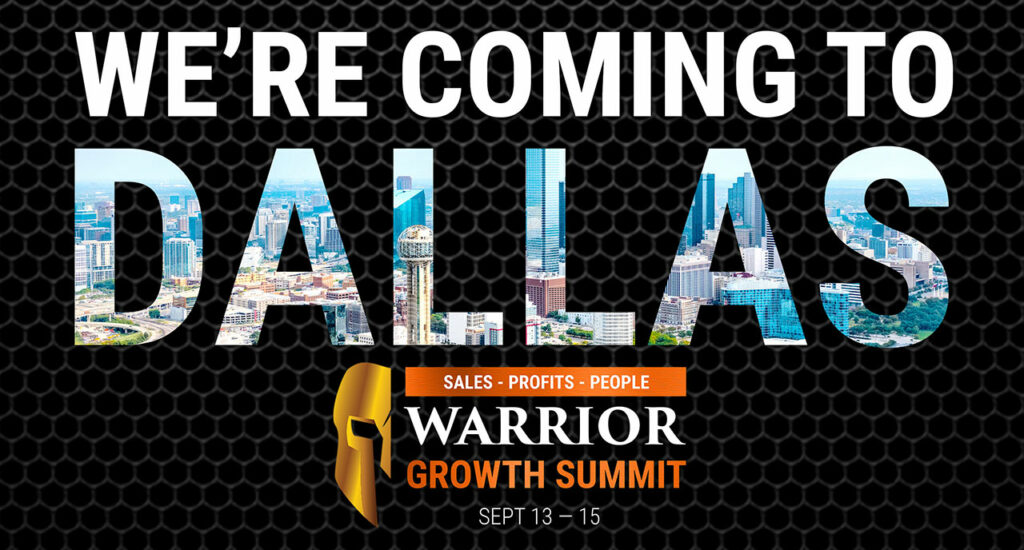 Are you ready to achieve freedom, wealth & market domination to be UNSTOPPABLE in 2022?
Do you want to run your business with as much confidence as you use your tools? It's time to leave your tools behind and step into your role as a business owner. We help grow trades service businesses to $30+ million in annual revenue. We know what you're experiencing and the solutions you need. 
Join us at Gilley's in Dallas, TX Sep 13–15 to get all the tools, a roadmap, customized action plan, and every advantage you need to revolutionize your home service business for rapid growth.
Hear What Owners Like You Are Saying
It has allowed me to create systems and processes to give me more time to spend with my family, and therefore a much better relationship. I don't have to do everything myself. They've helped me create an awesome brand, a world class brand, which attracts not only customers, but it attracts employees as well.
When we got on board with CEO Warrior, we were doing around $800k-$900k a year, and this year we're budgeted to do $10 Million. It has brought me to a totally different level, totally different approach to managing a business. I now have a set of directors beneath me that I'm able to step away from the business now and turn it off for months at a time, and come back in and it's still functioning for me.
When we became a Warrior in 2015, we were about $600k in revenue and this year we'll do a little over $4 Million. I've been through a lot of business organizations, I was part of a franchise and if you're willing to get comfortable with the uncomfortable, there is so much power and energy that happens here at CEO Warrior. It is unmatched anywhere else in any group, or anything else I've ever belonged to.
We used to have a horrible culture of lazy, complaining finger pointers and no systems and processes to scale our company. In one year we have gone from $1 million revenue and 7 employees to $2 million and 16 employees.
Exclusive Pricing Only for HVAC, Electrical, and Plumbing Owners
Want to learn more? Schedule a quick 5 minute call to speak with the experts who have helped grow hundreds of service businesses just like yours
Ready to Maximize Your Results?
Here's What to Expect, Starting on Day 1
Day #1, May 24th - Framework & Foundation
8:00 AM – Registration
9:00 AM – Sessions Begin – 9:00 PM Sessions End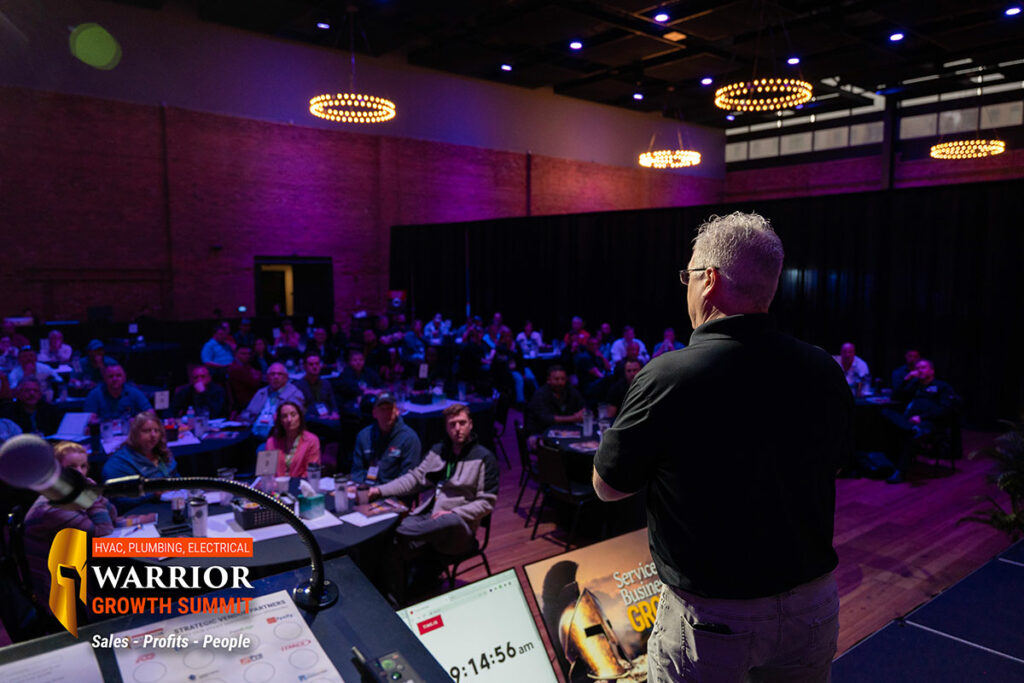 Day #2, May 25th - Deliver & Convert
8:00 AM – Registration
9:00 AM – Sessions Begin – 9:00 PM Sessions End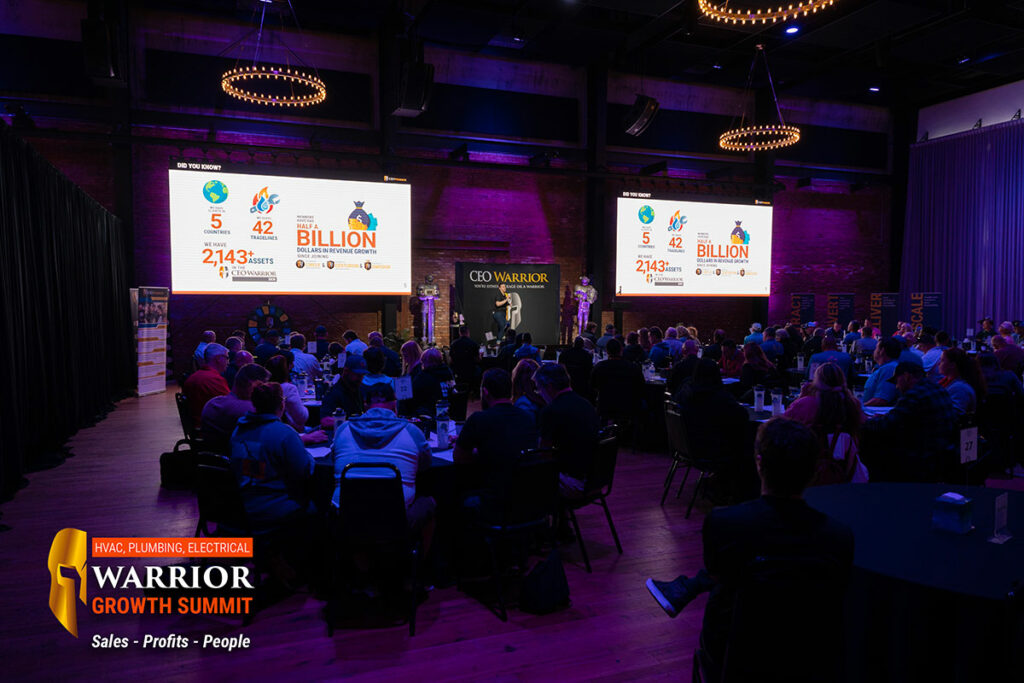 Day #3, May 26th - Attract, Establish Authority, Automate
8:00 AM – Registration
9:00 AM – Sessions Begin – 6:00 PM Sessions End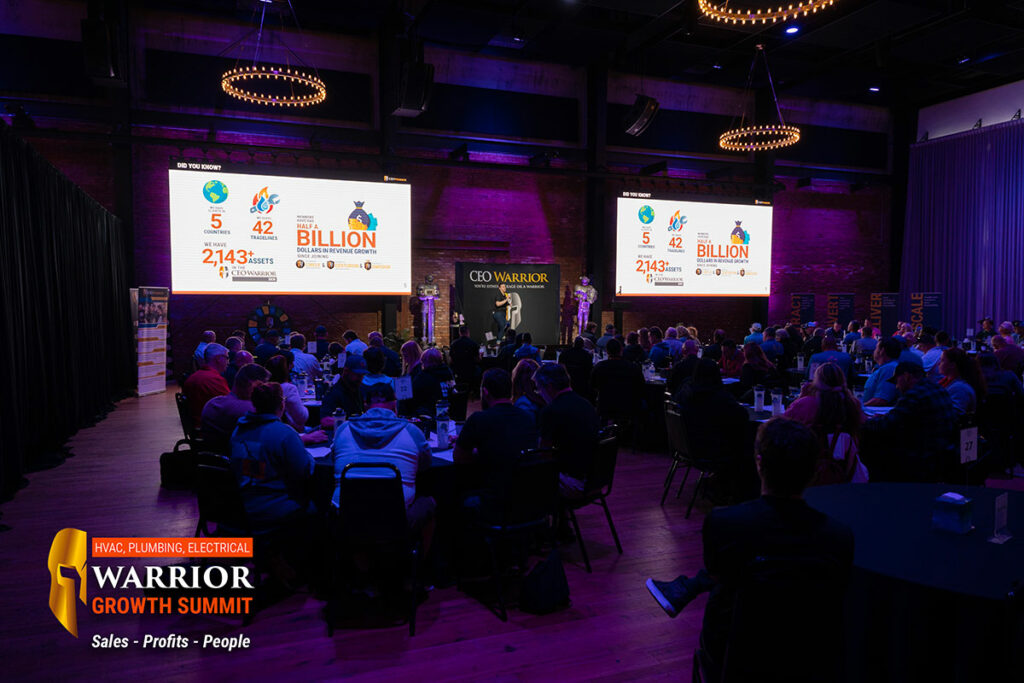 Latanya Taylor
2022-03-17
Abraham Valentin
2022-03-17
Great training! Taking a lot of tools back to my business to transform us!
Great way to learn how to drive and grow your business!
Amazing experience!
B H (BatMan2007)
2022-03-17
Danielle Arden
2022-03-17
This has been one of the most amazing experiences of my life. It has opened my eyes and changes my perception. It has given me clarity. I have learned I am not alone. This world is exciting and exhilarating.
Michael Gerace
2022-03-17
Unbelievable and transforming event. I have learned more about business in a three day.period than I have learned in 27 years.
An absolute mind blowing week!